Why blend in when you were born to stand out?
While most choose their furniture to blend subtly in with their décor theme, we at Killymoon like to be more daring with our furniture to really stand out and make a statement. All our pieces our conversation starts in themselves and sure to demand your guests attention.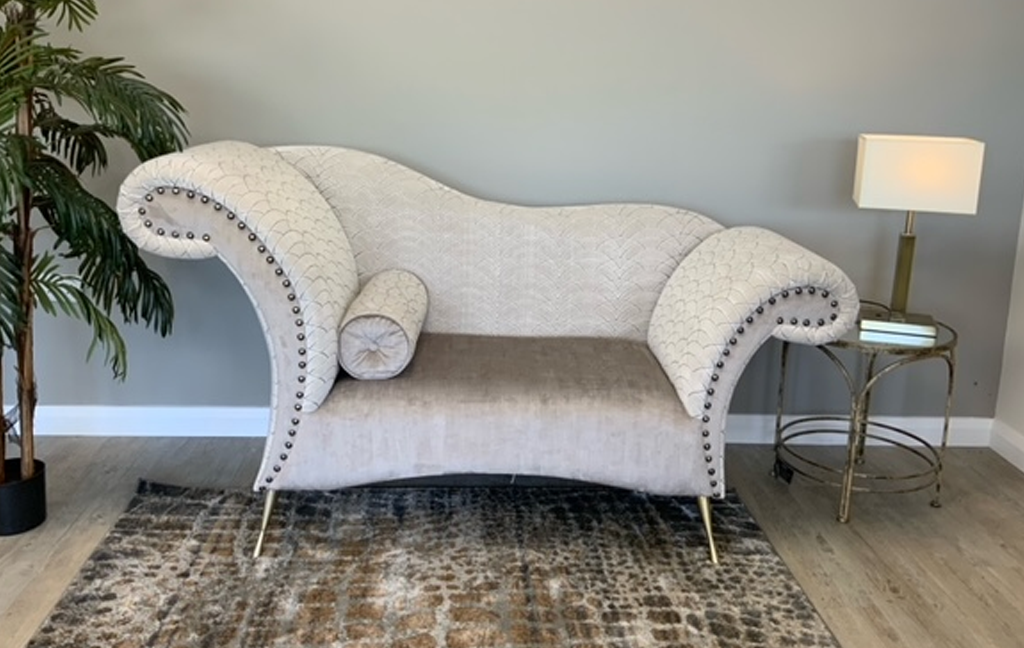 This stunning chaise features a flowing design with scroll top arms at both ends.  The higher arm is available at either side upon request.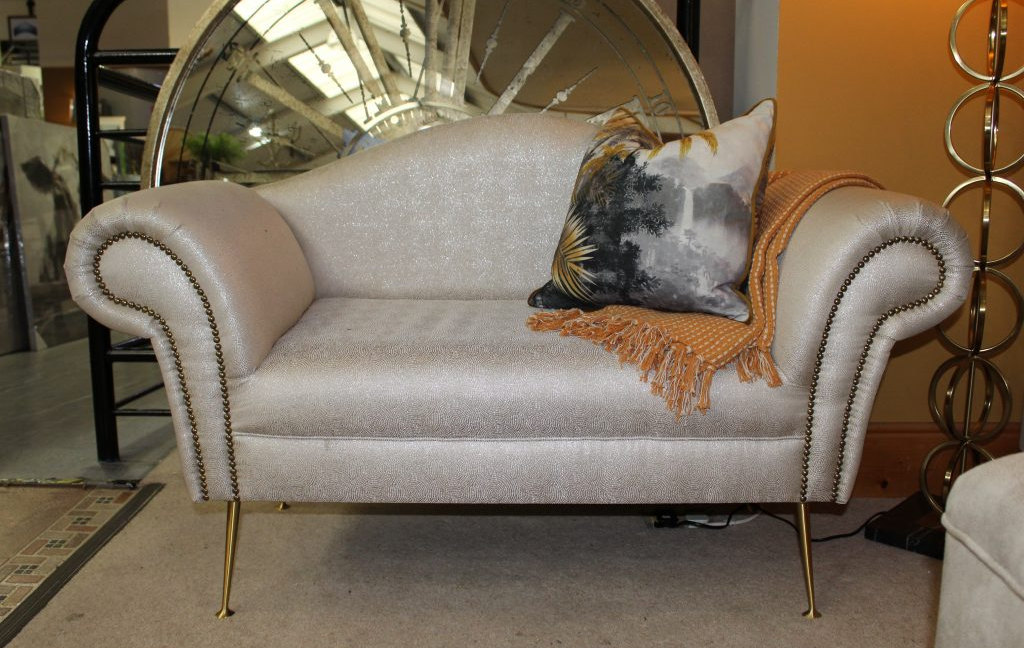 Accent chairs are definitely much more than just an extra seat and with our Ascot Chaise, you can make a statement about you and your home.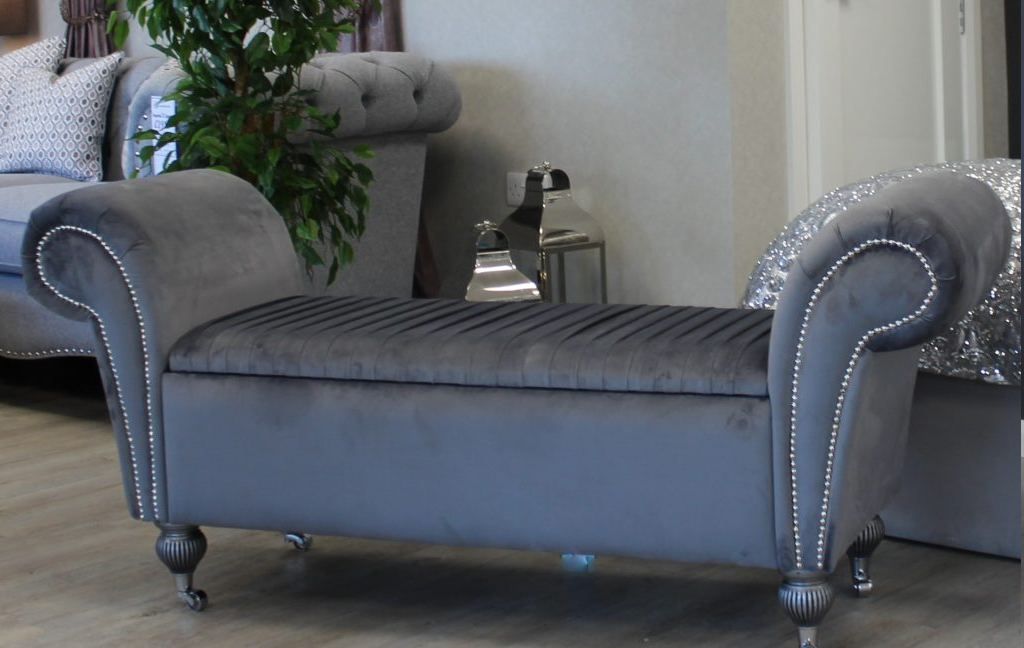 Our Danielle piece which doubles up as a storage solution is designed to fit perfectly at the foot of any bed.  The lid is also available buttoned, pleated or plain.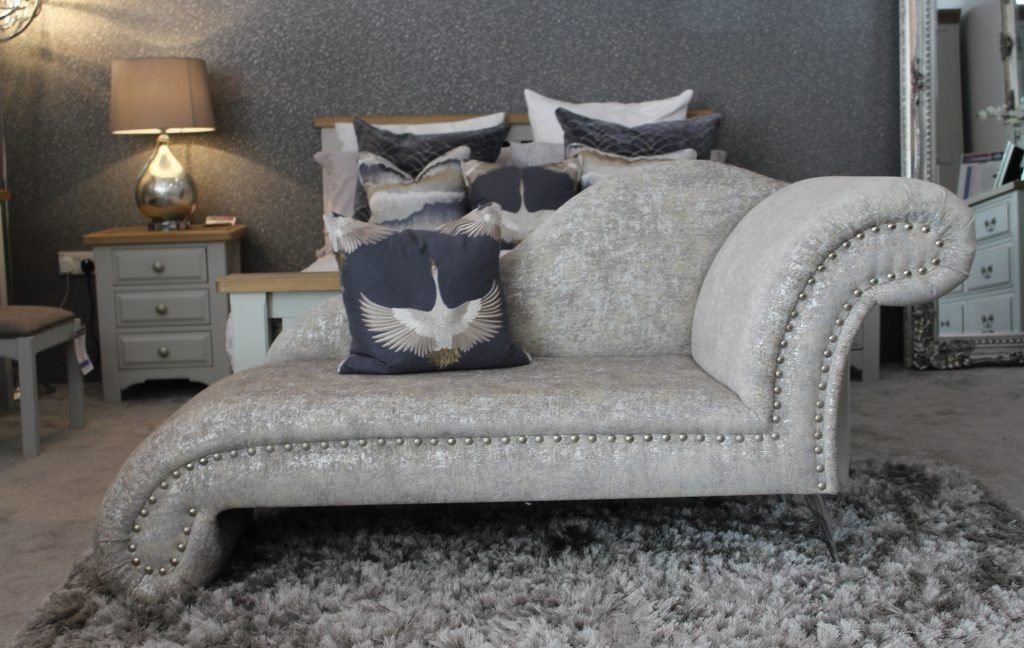 An elegant chaise, the Elsa features an elaborate scrolled shape on the arm and the end feet, offset by modern block feet and studding.  The scroll arm is available left or right hand facing.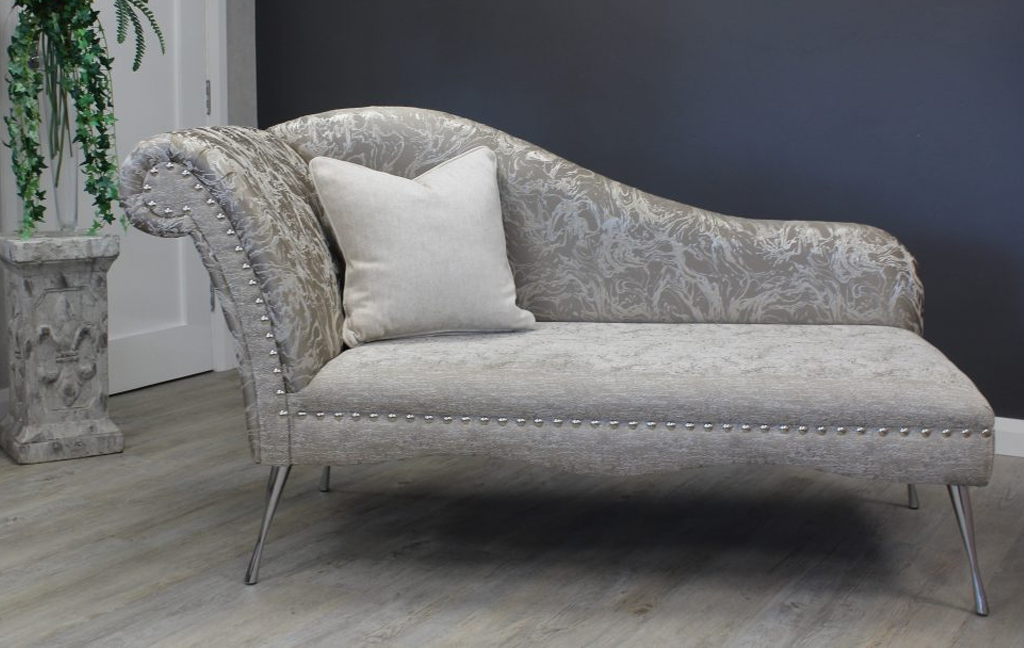 The 'Helen' has a traditional yet modern style with a scroll top arm and tapered back.  A simple yet elegant chaise.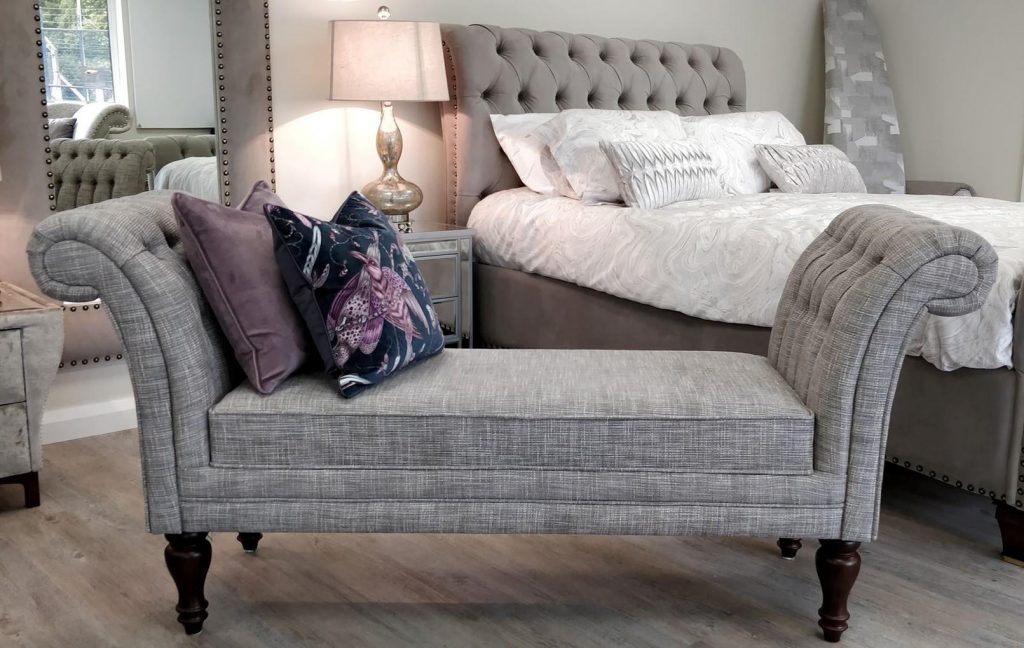 Modern, comfortable and stylish the Juliet is a two armed chaise with no back and is the perfect finishing touch to any room.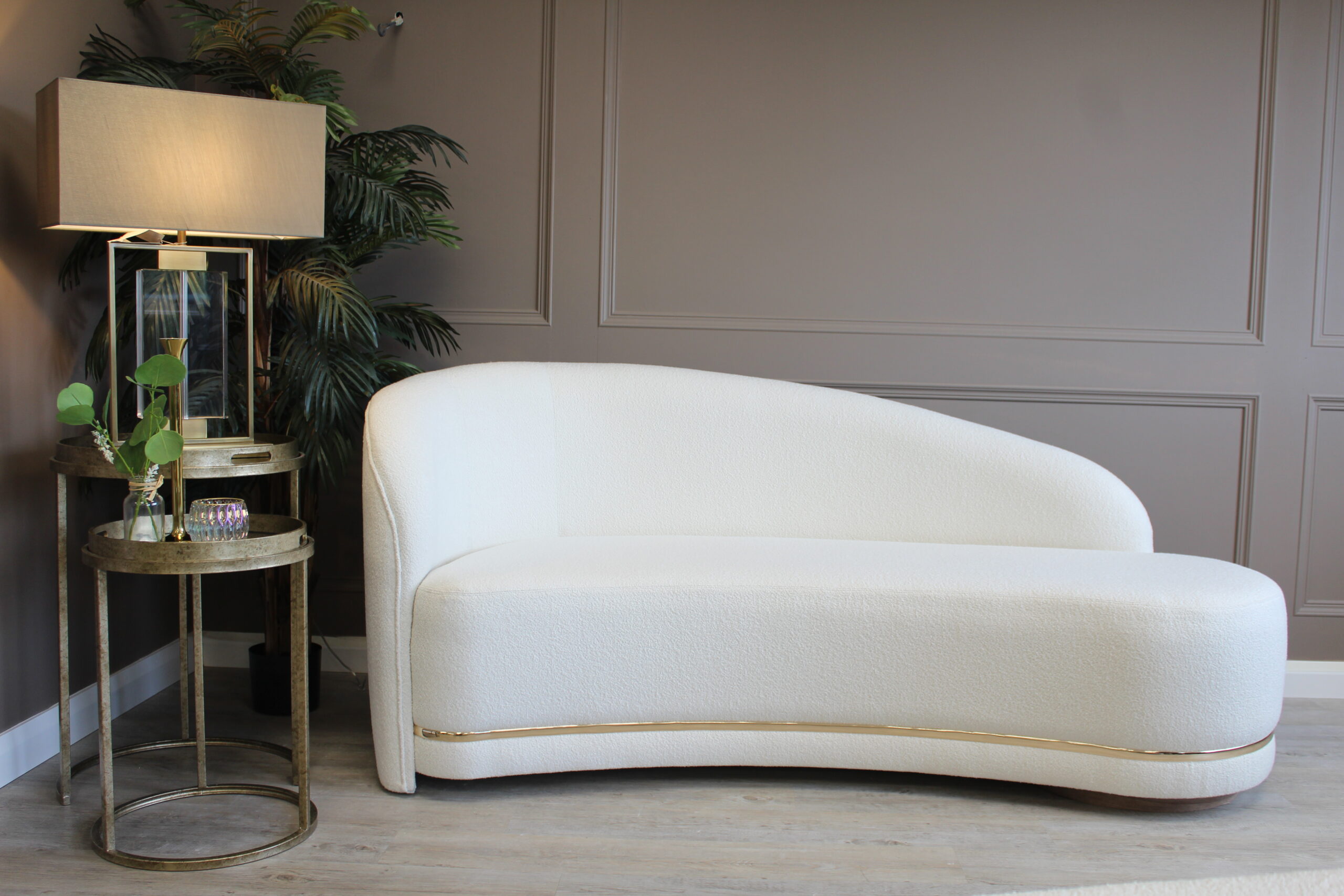 This stunning chaise and its flowing curved form can be decorated with a fabric and metallic trim in a colour of your choice. Oozing glamour, we think this piece would be perfect in a bedroom or hallway setting.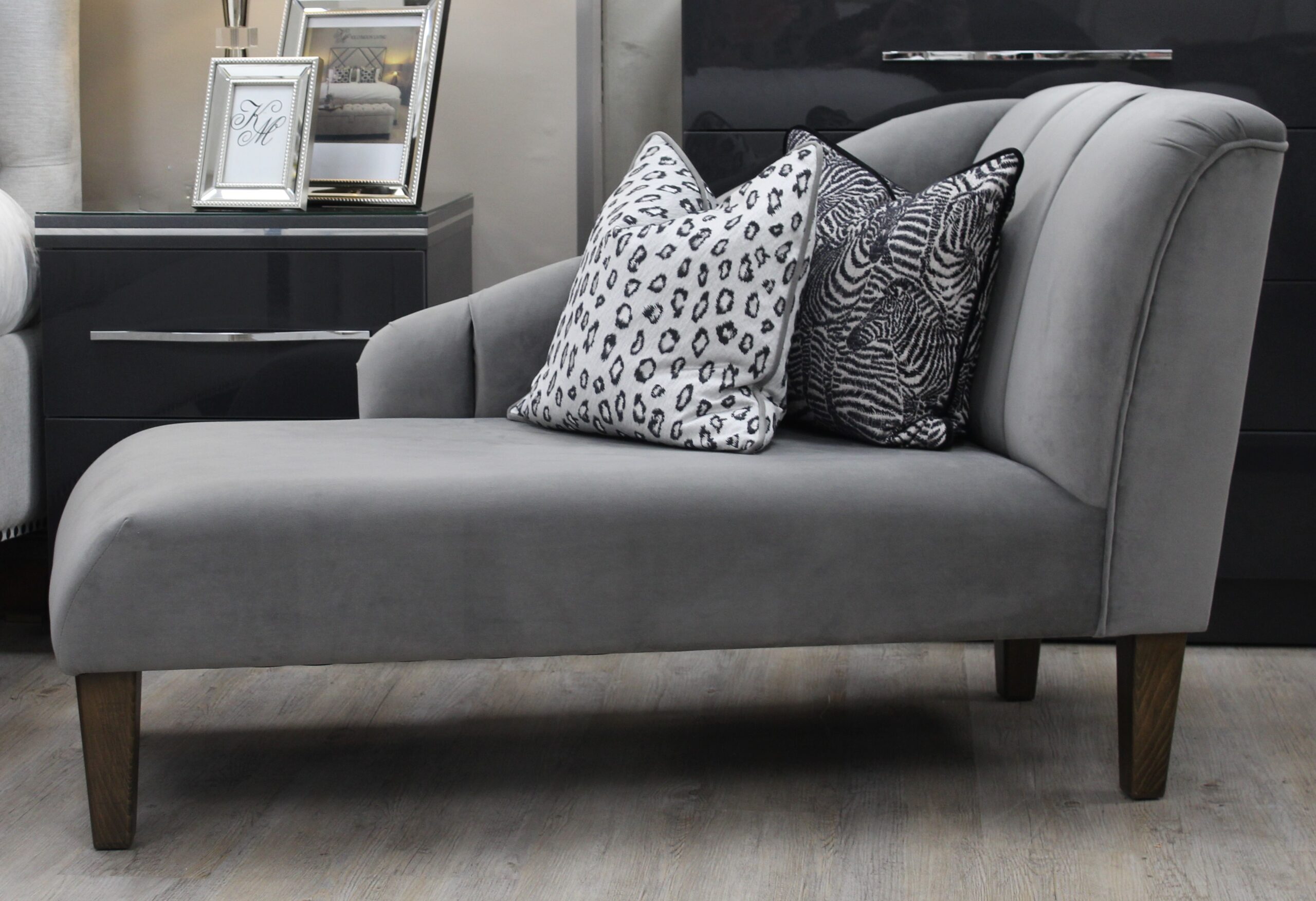 Delicate and compact, the Emily is a reimagined chaise design focused on bringing a contemporary feel to a traditional piece.