Enhance light into your home with a stylish Killymoon Living Mirror.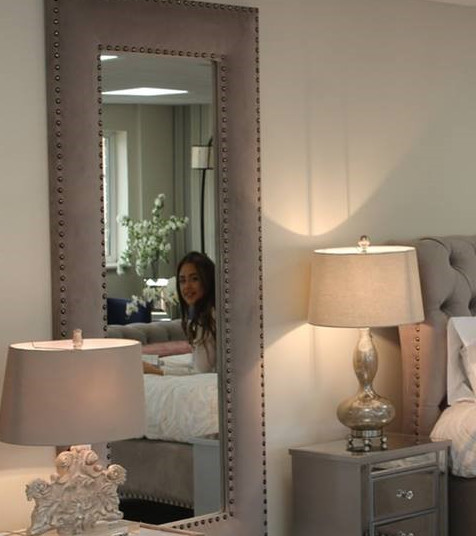 If you're looking for a trendy and luxurious way to update your living space, consider adding upholstered mirrors to your décor. These pieces can add visual interest and sophistication to any room, and they're also a great way to reflect your personality and style.
There are a variety of options available when it comes to upholstered mirrors, so you're sure to find the perfect one for your space. Some of the most popular styles include traditional artwork or floral prints, sleek metal frames, and colourful geometric patterns.
Whatever your preference, there's a mirror that will look stunning in your home. So don't wait any longer, and start updating your living space today with stunning upholstered mirrors.
Killymoon Living – because every home deserves the best!
Our stunning Aimee Chair is available in the following sizes. 
Please contact us for dimensions.

Why not think about an accompanying piece for your room to tie in with the new style?
Image either bed end storage or padded mirror frame or occasional chair to really add a touch of class?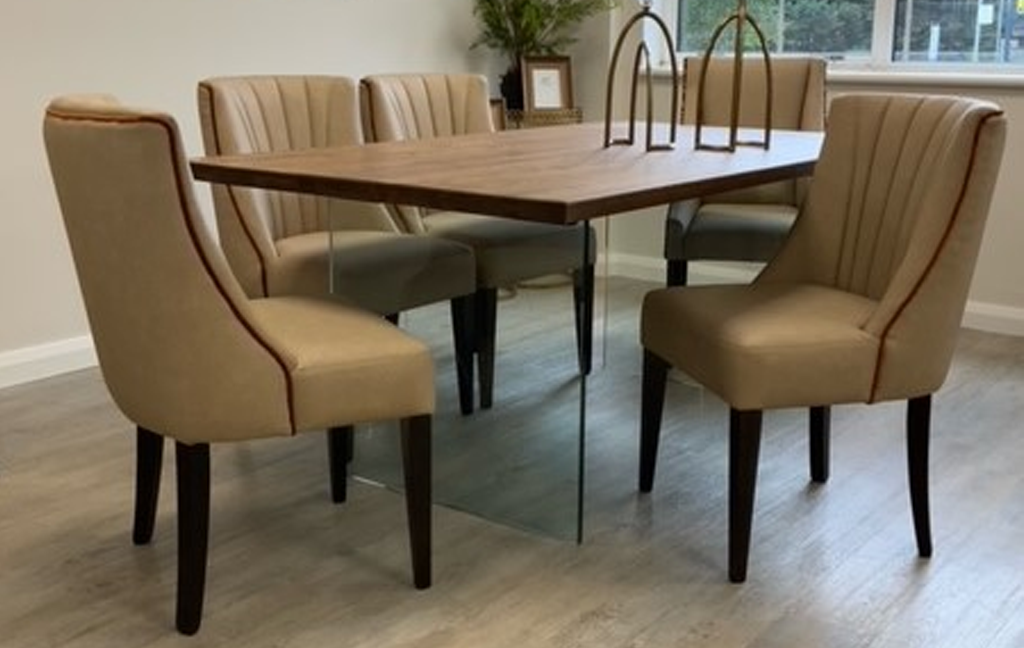 The 'Ruby' dining chair features a subtle curve and is available with a buttoned or fluted back. The legs have a choice of wood stains or solid oak finish.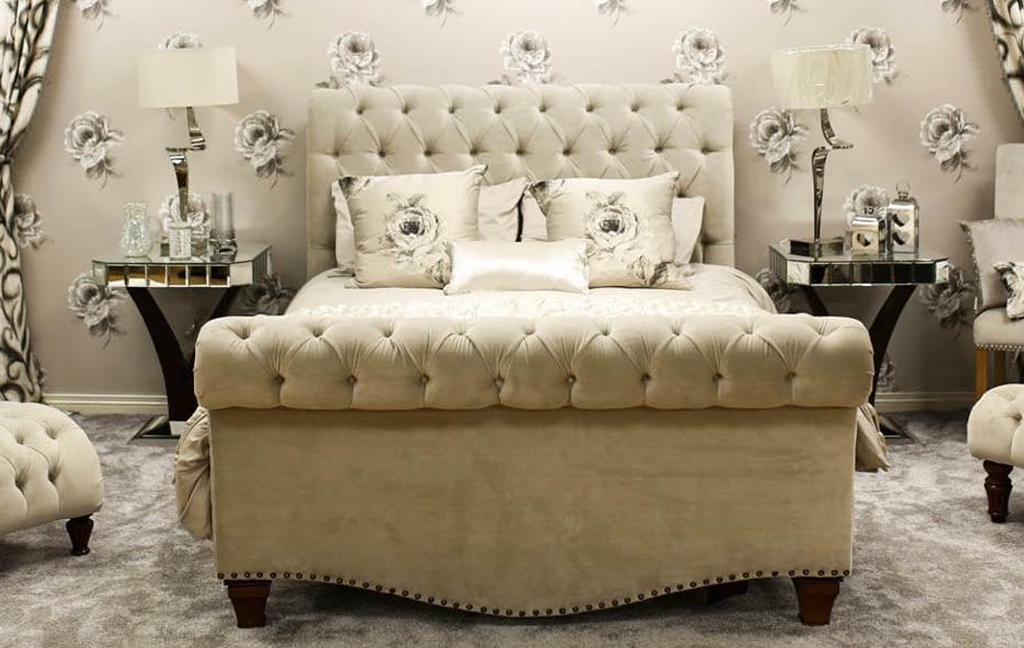 The 'Lauren' is a magnificent statement piece in any bedroom featuring a beautiful scroll end and shaped side rails.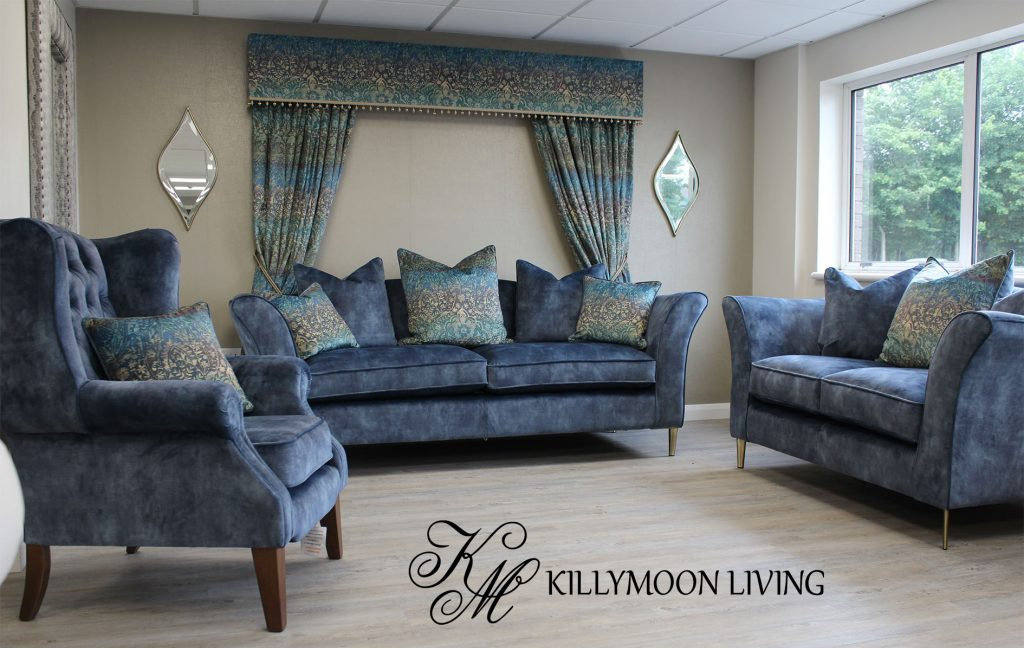 This stunning sofa collection is sure to catch everyone's eye. Finished with piping derail and perfectly upholstered cushions. The Pandora suite is truly show stopping.