Pelmets of all shapes, sizes, and colours - we make them best.
We have years of experience creating the most beautiful pelmets to perfectly dress your windows. Whether you keep them simple with plain fabrics, or dress them up with detailed trims and bold colour choices, each and every one is finished with that Killymoon Living magic dust.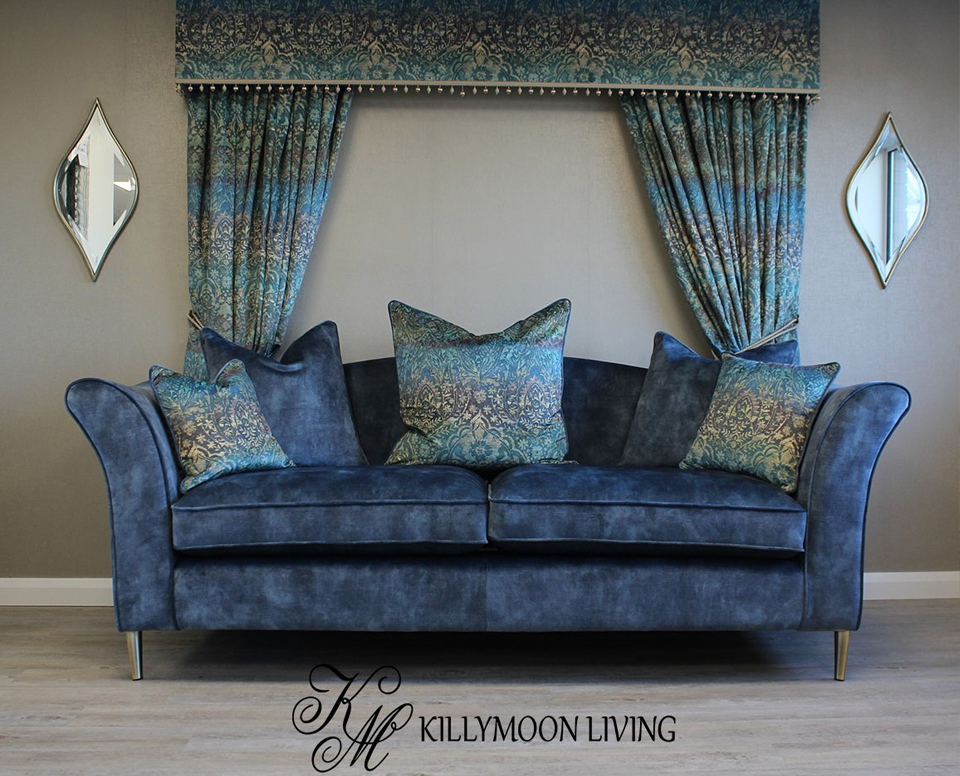 Straight pelmets are perfect for framing your window. Choose a fabric and then dress it up as little or as much as you like with our huge selection of trims.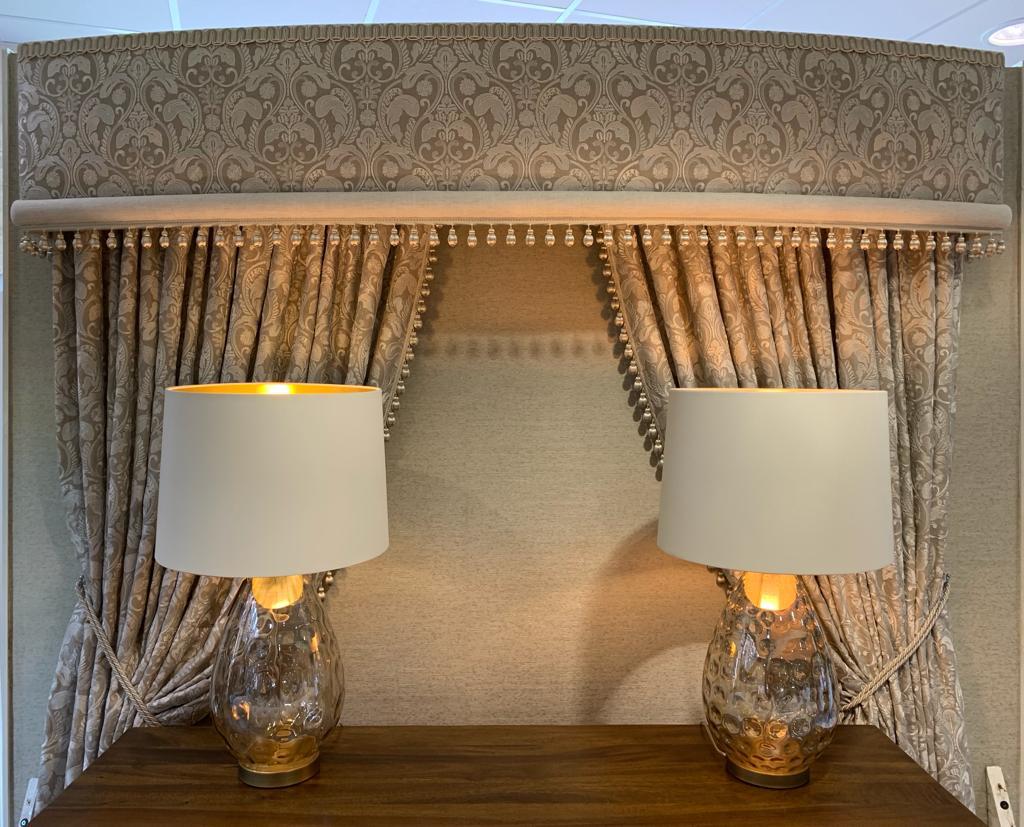 Bowed pelmets are one sure way to make a statement. Dramatic and luxurious, a Killymoon Living bowed pelmet is perfect for large windows that you want to dress.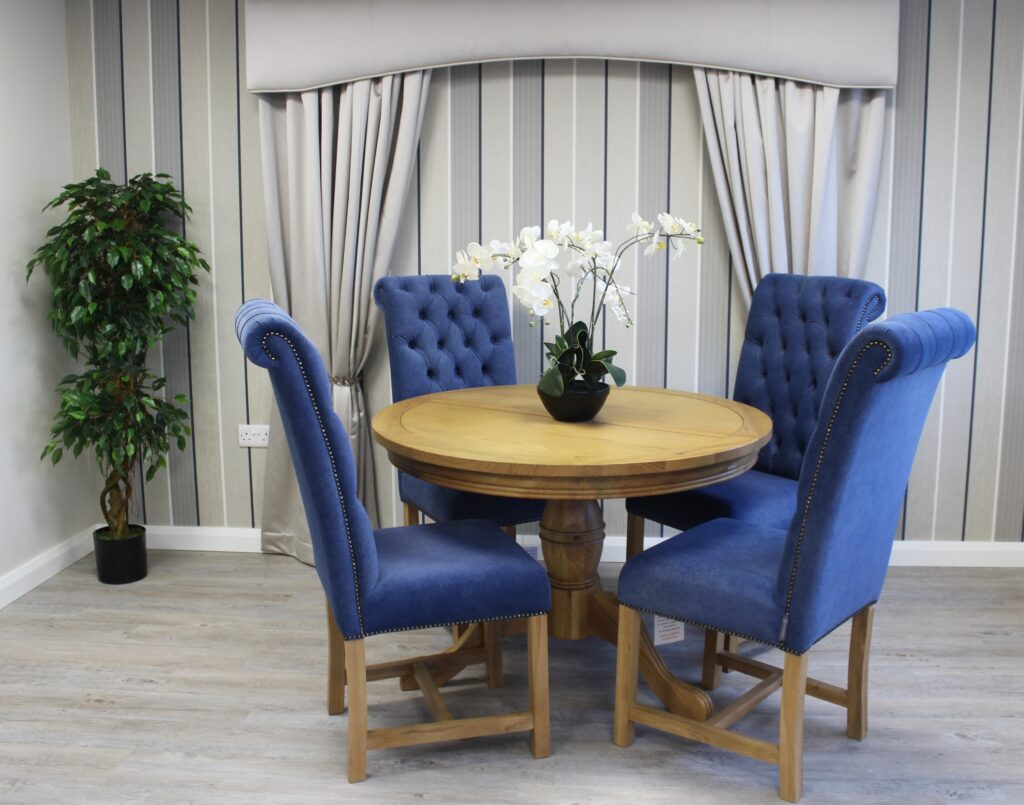 Shaped pelmets can be a creative way to change a space. Pair your chosen shape with a fabric of your choice to create a unique window dressing.