With curves in all the right places, the Marilyn chaise is exceptionally glamourous.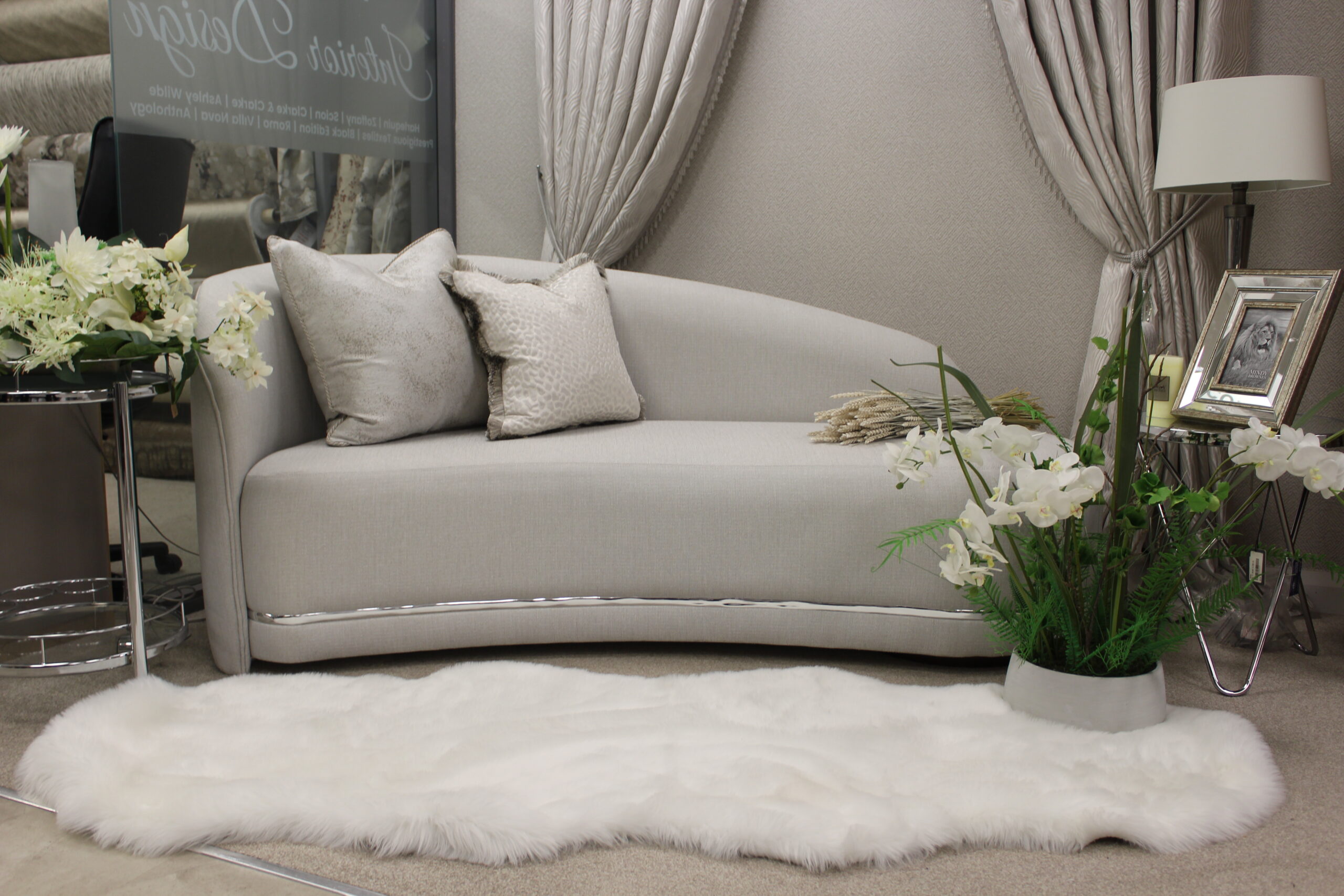 This stunning chaise and its flowing curved form can be decorated with a fabric and metallic trim in a colour of your choice. Oozing glamour, we think this piece would be perfect in a bedroom or hallway setting.
The most curvaceous and arguably most glamorous chaise in the Killymoon Living chaise lounge collection, the Marilyn is a statement piece for your home.
You have choice of the many options available to personalise your Marilyn chaise, including from which side you wish to be the leading end.
Killymoon Living – because every home deserves the best!
Please contact us for dimensions.

Why not think about an accompanying piece for your room to tie in with the new style?
Image either bed end storage or padded mirror frame or occasional chair to really add a touch of class?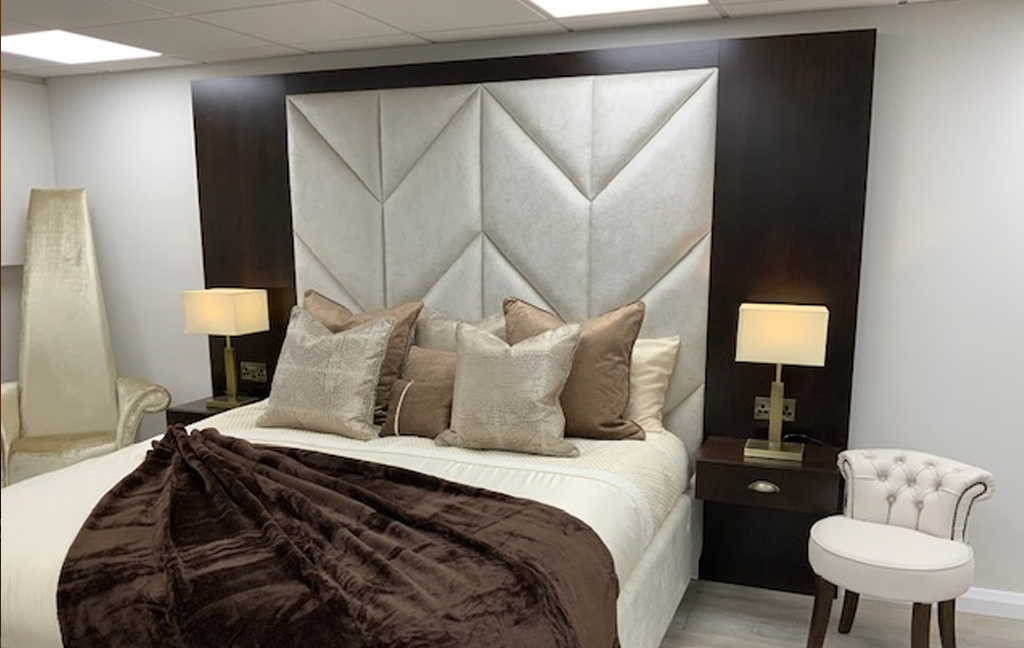 This sleek modern bedframe with its contemporary design makes a real style statement in any bedroom. The frame is available in a choice of wood finish.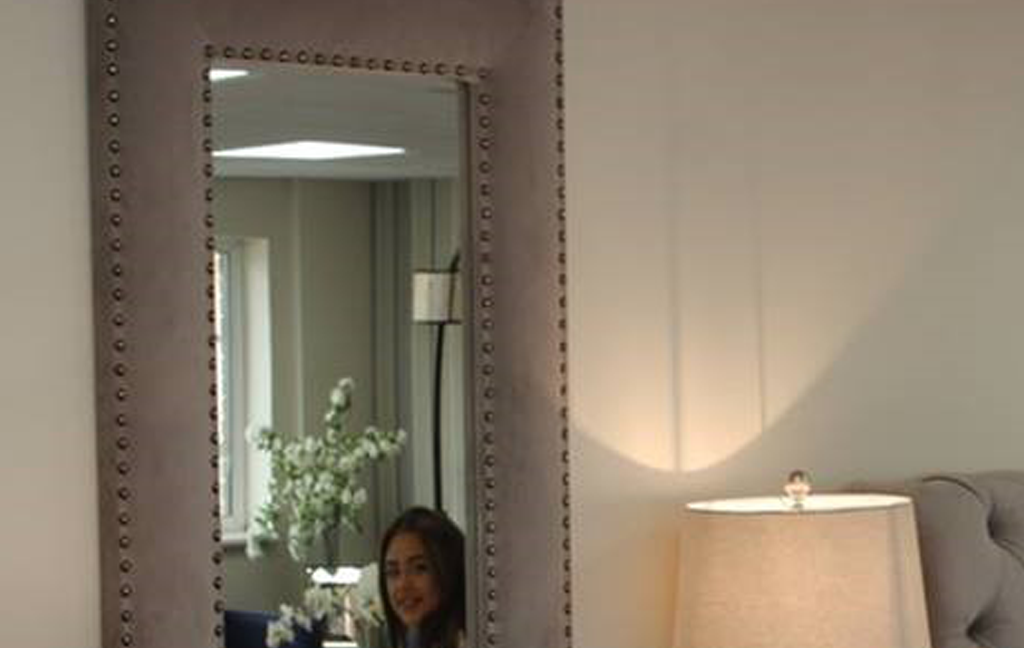 A stunning full length mirror, upholstered in your choice of fabric to match your bedfrmae. Our Lauren mirror is the perfect addition to your room.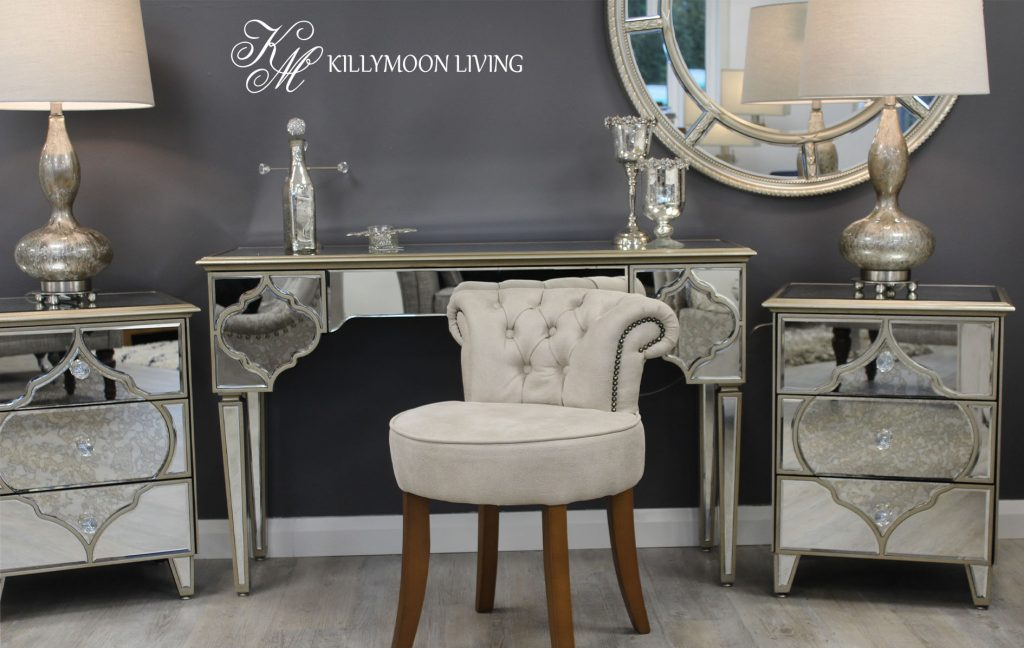 The 'Abi' is a comfortable yet compact, occasional chair which fits well in any space and ties-in perfectly with any décor scheme.