The 'Rihanna' art deco chair! A superstar in its own right.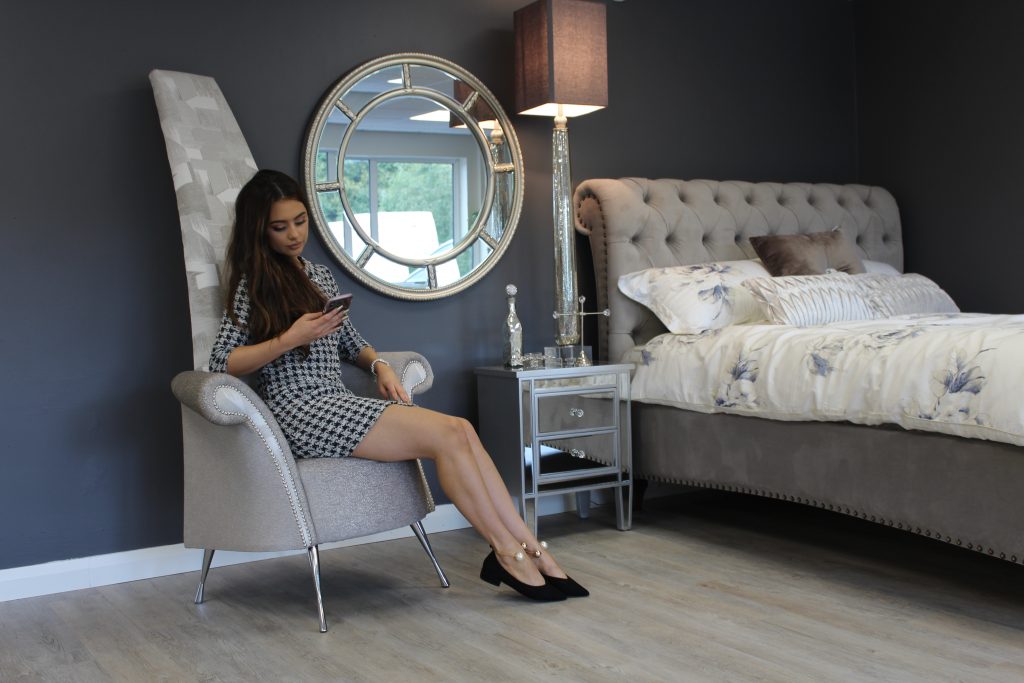 The 'Rihanna' is a striking art deco signature piece, with it's elegant curves it is sure to make a statement piece in any room.
With its strong vertical line and influences of the 1920s and 30s this stunning chair is a favourite with our customers whenever we bring a new one on stream.
As with all our products each piece can be upholstered in a fabric of your choice and with hundreds of examples available from velvets to linens including different stud size and finishes from bronze to silver each one will be bespoke to you and you alone.
Killymoon Living – because every home deserves the best!
Please contact us for dimensions.

Why not think about an accompanying piece for your room to tie in with the new style?
Image either bed end storage or padded mirror frame or occasional chair to really add a touch of class?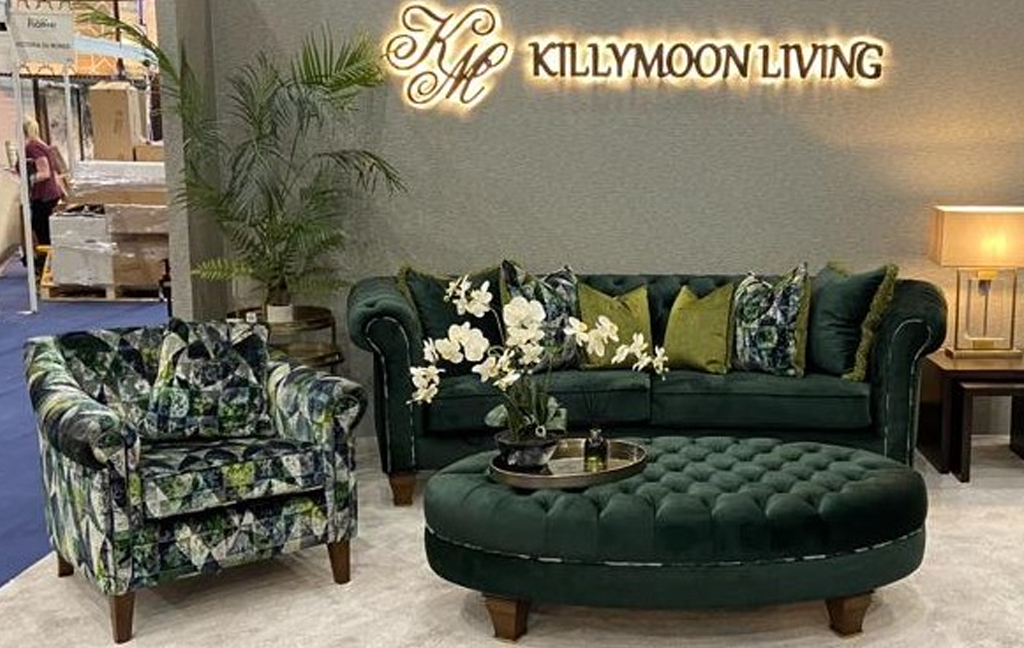 The award winning 'Imperial' sofa collection, a statement piece of Killymoon Living is a beautiful large chesterfield style suite.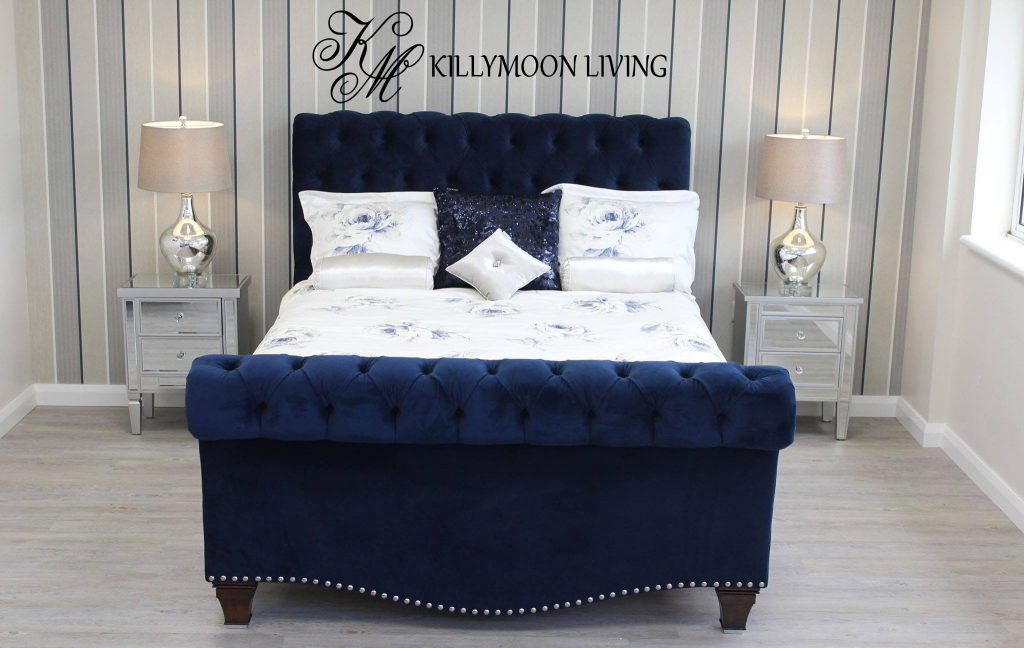 The 'Lauren' is a magnificent statement piece in any bedroom featuring a beautiful scroll end and shaped side rails.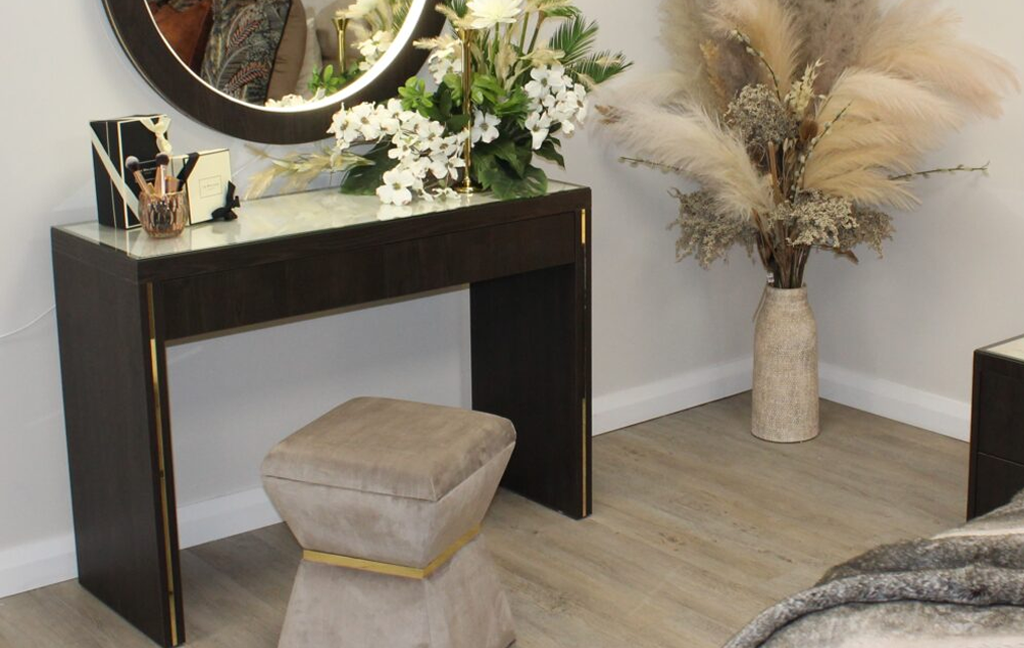 This new range is simple yet stunning! This contemporary range integrates a walnut finish with marble insert.