This stunning bedframe is sure to add a touch of elegance to your space.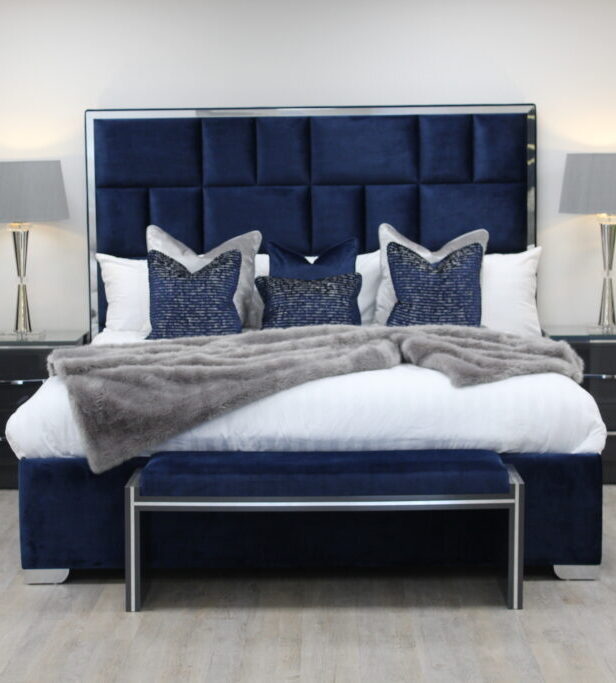 One of our newest and most captivating design yet!
This upholstered bed frame features individual upholstered segments integrated into a beautiful design with a mirrored trim border which is available in a choice of finish.
As with all our products each piece can be upholstered in a fabric of your choice and with hundreds of examples available from velvets to linens including different stud size and finishes from bronze to silver each one will be bespoke to you and you alone.
Killymoon Living – because every home deserves the best!
Our stunning Mirabella bedframe is available in the following sizes. 
Please contact us for dimensions.

Why not think about an accompanying piece for your room to tie in with the new style?
Image either bed end storage or padded mirror frame or occasional chair to really add a touch of class?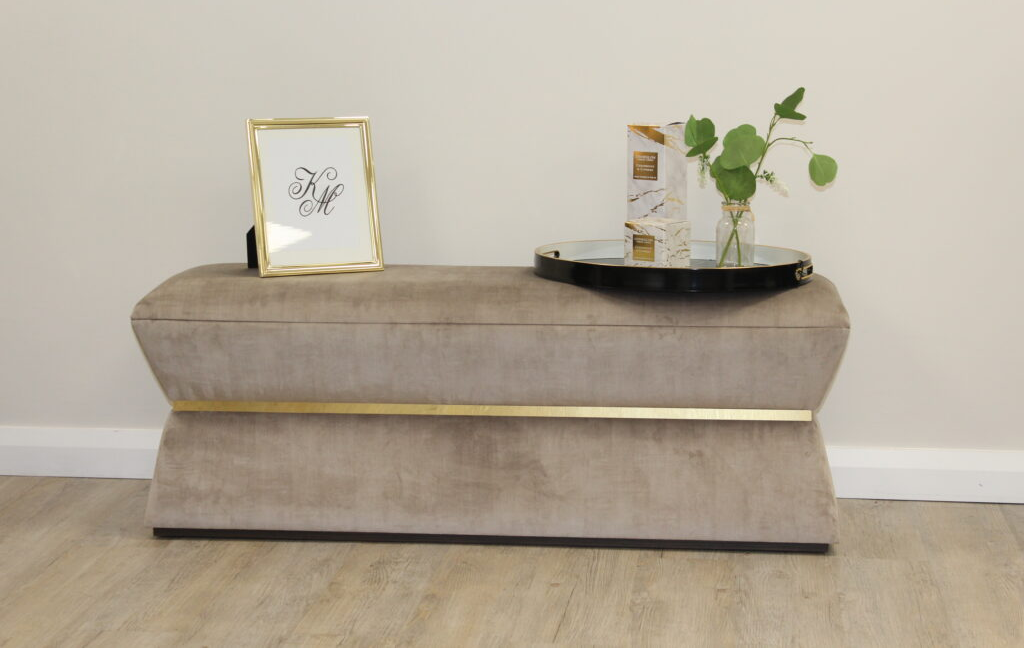 The 'Zara' bed end is one of our newest creations and is ideally suited for the end of a bed.  The lid is available in either a plain or a buttoned finish.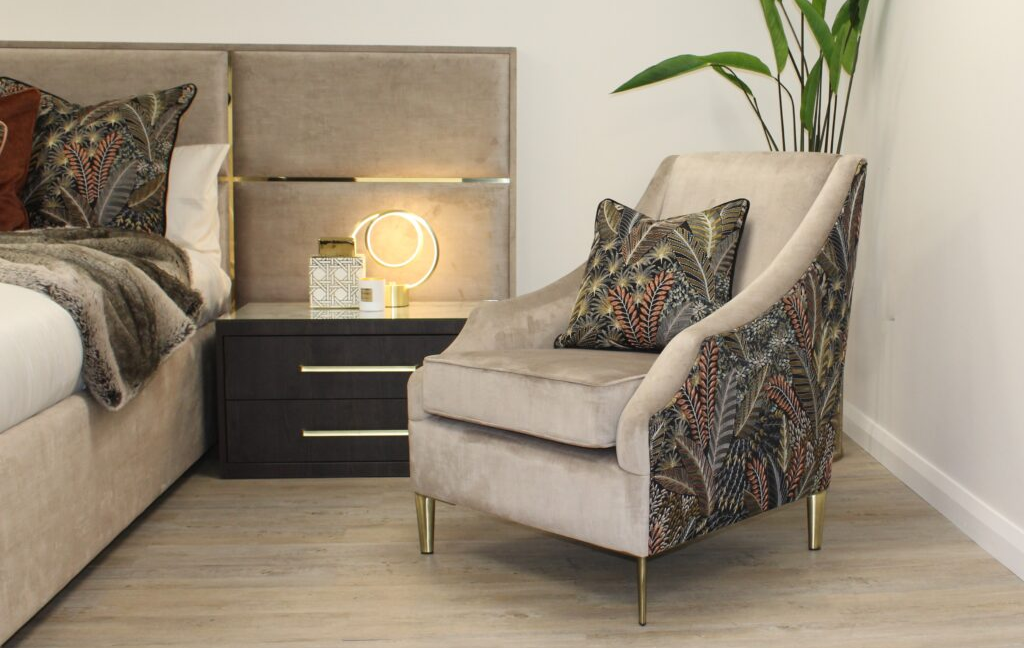 A contemporary and luxuriously comfortable armchair with a unique design that is a perfect addition to nearly any room.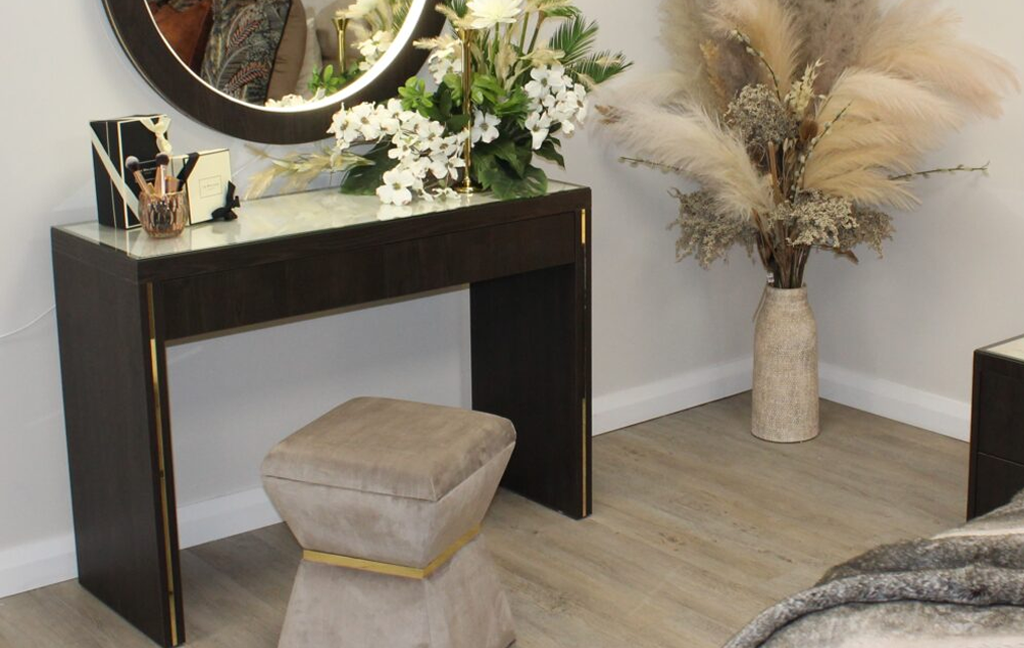 This new range is simple yet stunning! This contemporary range integrates a walnut finish with marble insert.