Make a real statement with this unique bedframe. Perfect for any room.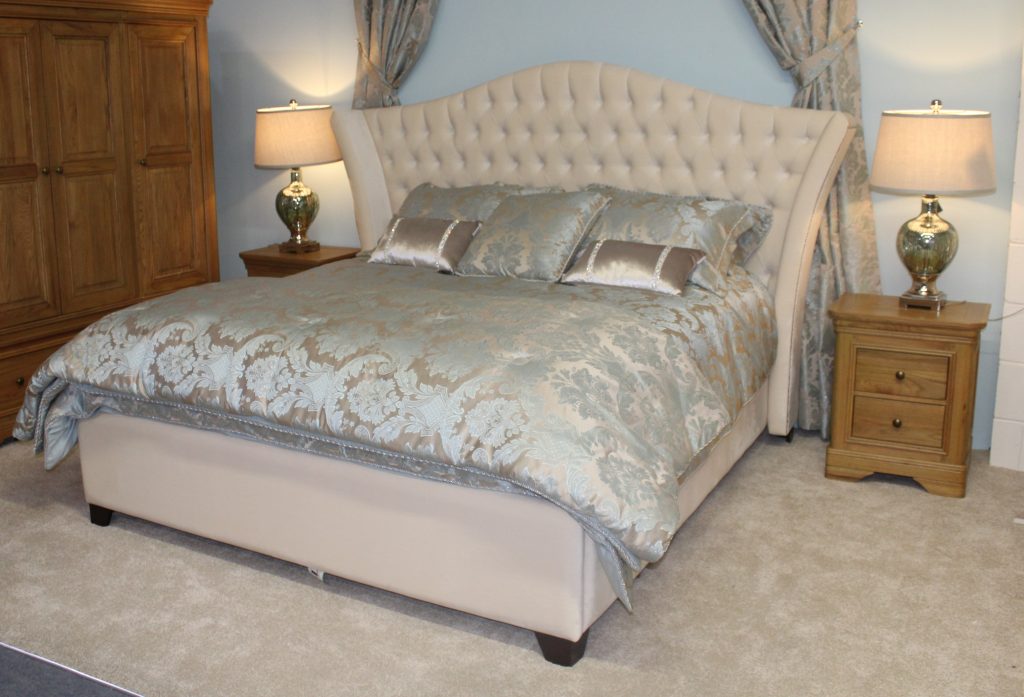 A uniquely shaped design with long flowing curved profiled wings, the 'Lily' is an exquisite centre piece in any bedroom.
As with all our products each piece can be upholstered in a fabric of your choice and with hundreds of examples available from velvets to linens including different stud size and finishes from bronze to silver each one will be bespoke to you and you alone.
Killymoon Living – because every home deserves the best!
Our stunning Lily bedframe is available in the following sizes. 
Please contact us for dimensions

Why not think about an accompanying piece for your room to tie in with the new style?
Image either bed end storage or padded mirror frame or occasional chair to really add a touch of class?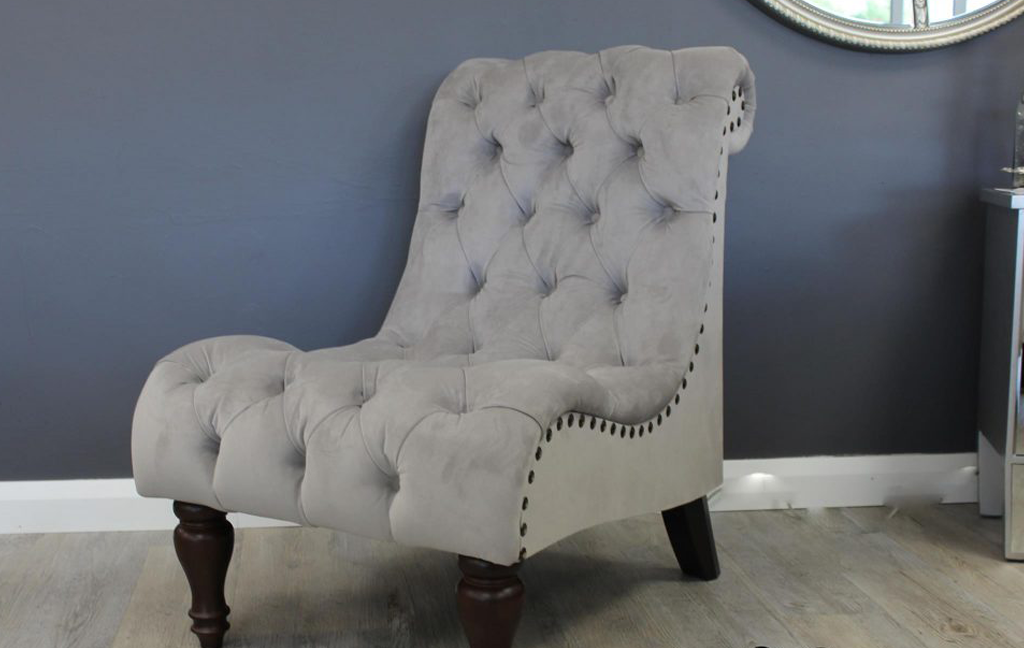 This elegant deep buttoned chair with it's scroll head rest would look marvellous in any room of your home while providing comfort and luxurious style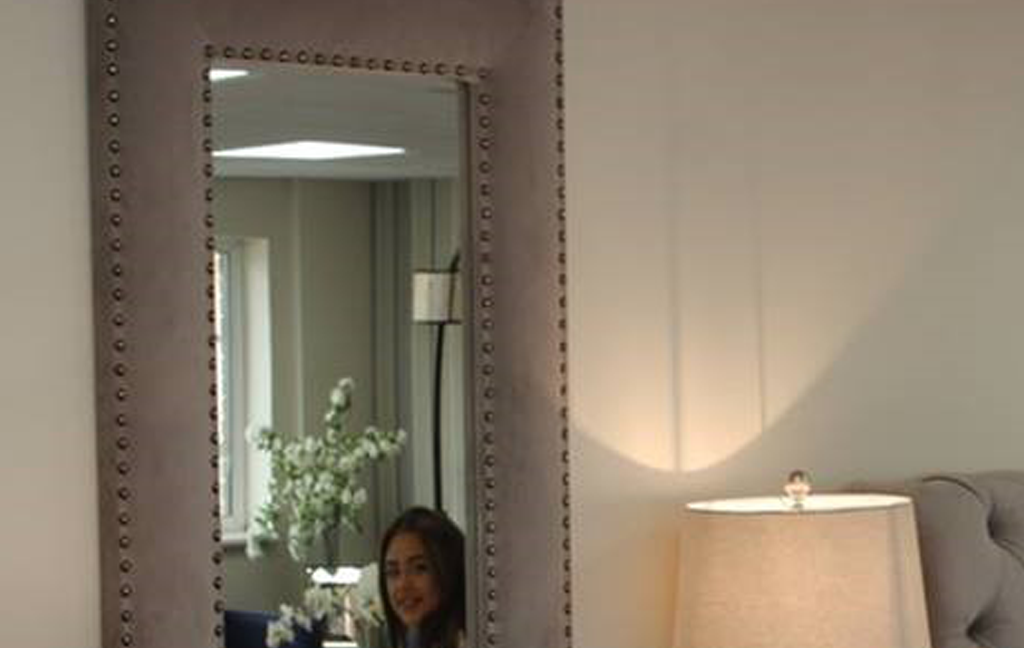 A stunning full length mirror, upholstered in your choice of fabric to match your bedfrmae. Our Lauren mirror is the perfect addition to your room.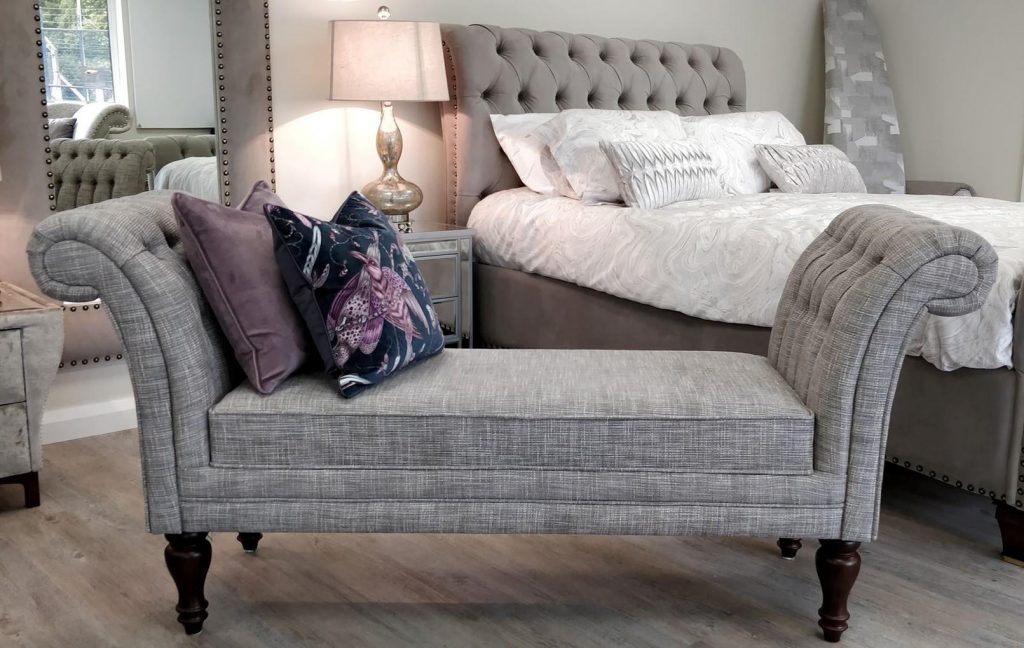 Modern, comfortable and stylish the Juliet is a two armed chaise with no back and is the perfect finishing touch to any room.