Let us help you add those perfect finishing touches to your space.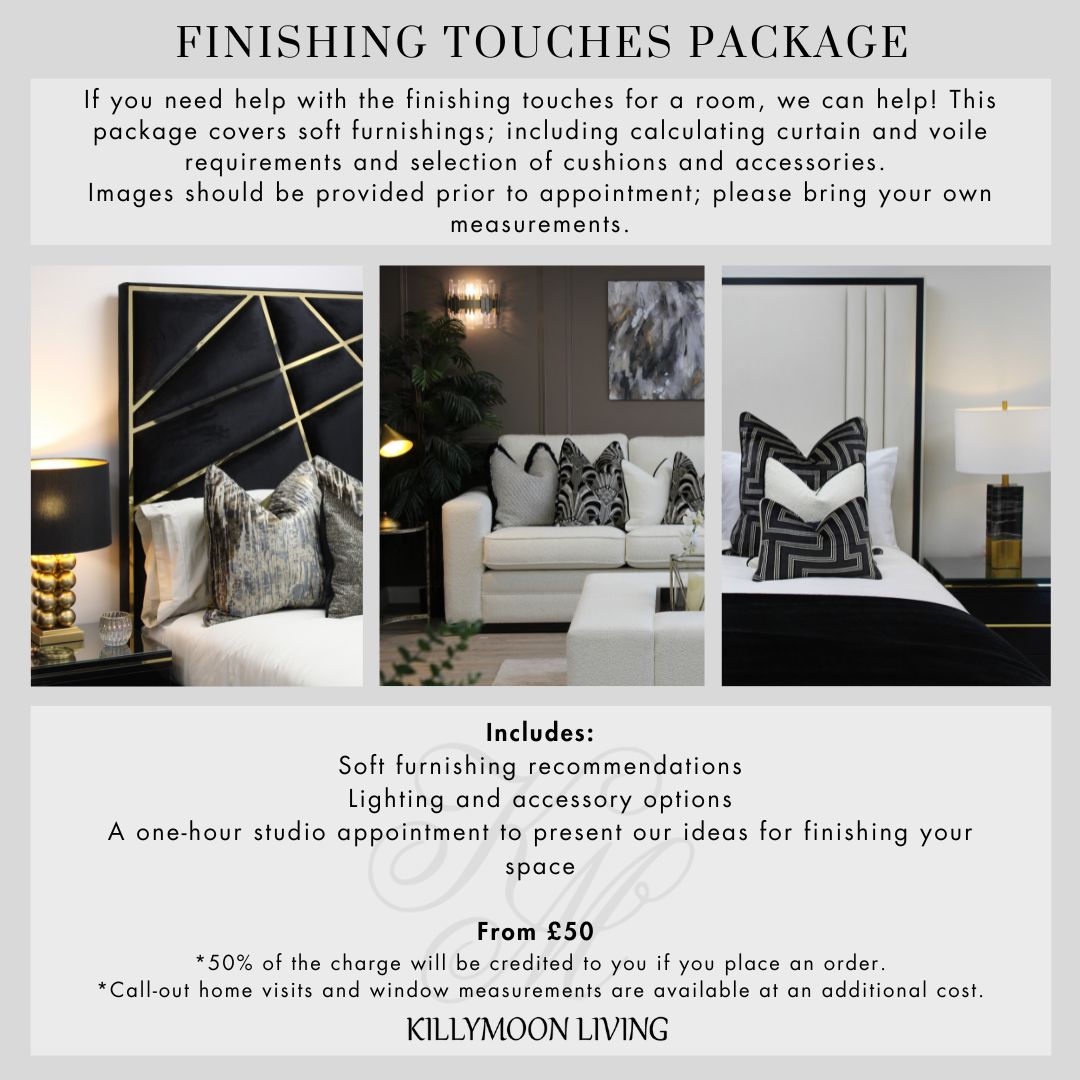 At Killymoon Bespoke Living, we specialise in handcrafted bespoke furnishings. We are passionate about creating unique pieces that you can treasure and love for many years.
Our finishing touches package has been designed for those of you who need a helping hand selecting beautiful pieces to finish off a space. 
'Finishing Touches' covers soft furnishings, including curtains, voiles, cushions, and accessories, chosen to complement your space and existing furnishings.
This package includes a one hour studio-based appointment, in which we present our ideas to you for your home. Images should be provided to our team prior to the appointment. Providing any existing fabric swatches and colours used will best guide our design team in recommending cohesive finishing touches for your space.
Please note that whilst we do calculate curtain and voile fabric requirements, this service does not include window measurement or fitting. We base our curtain and voile calculations off the measurements provided to us by you and cannot take any responsibility for incorrect window measurements. 
This service is studio based and does not include a home visit. If this is a service you require, please contact us for information regarding call-out consultation fees. 
This package starts at £50, based upon your requirements. Please get in contact with our team to discuss your project and we will provide a quotation for the service required.
Please contact us to book an appointment with our design team. 
If you have any questions about our range of services, our team is more than happy to help.