An opportunity to browse and select fabrics, wallpapers and trimmings for external projects.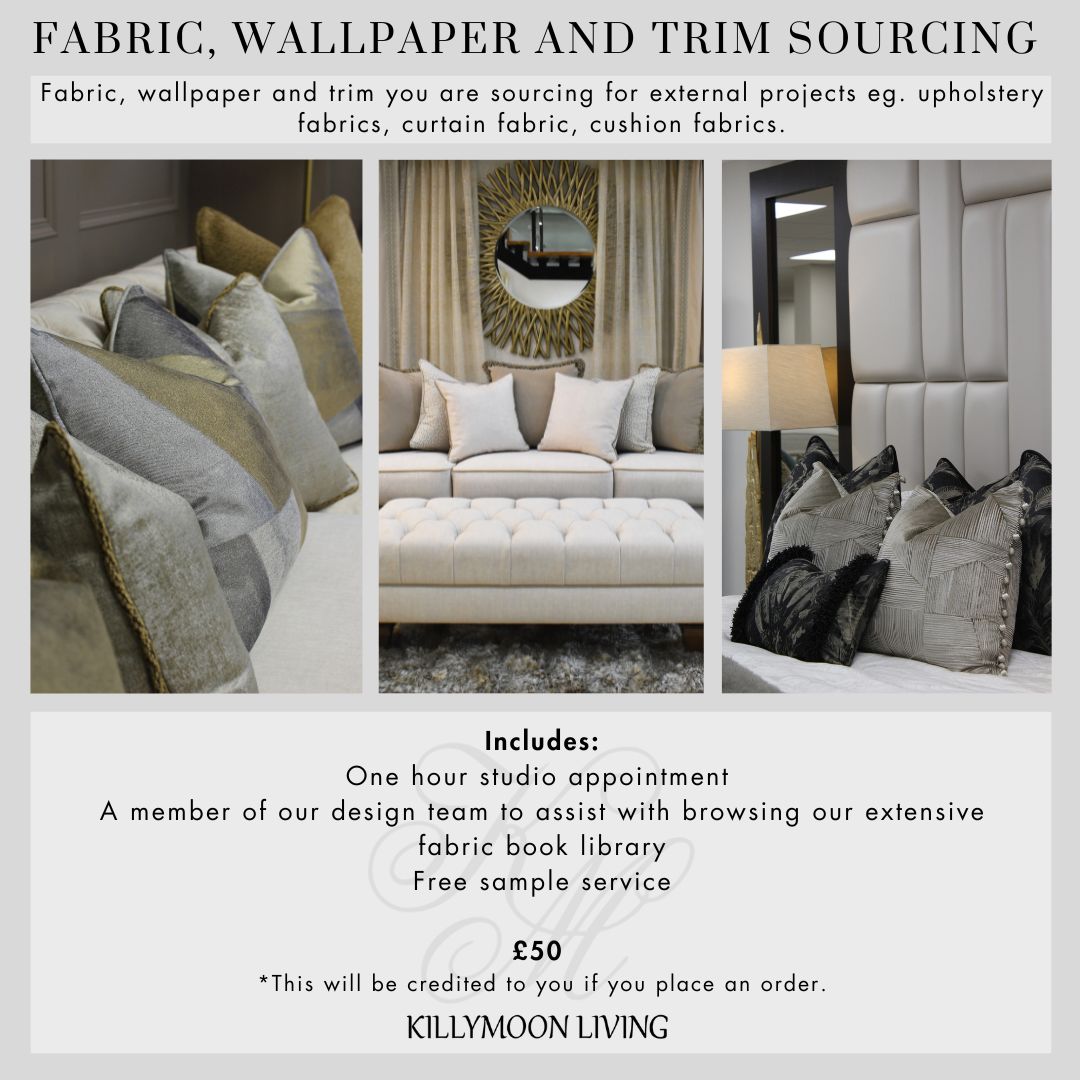 At Killymoon Bespoke Living we use a carefully curated range of textiles and wallpapers from a range of top-quality suppliers. We have a stunning range of patterns, colours and textures to choose from.
The fabric, wallpaper and trimming sourcing package is for those of you who need various fabrics or wallpapers for external projects and require time to explore a fabric book library.
It includes a one hour studio-based appointment, in which a member of our team will assist you in browsing our extensive fabric library. A free sample service is included.
The service fee is £50. This amount will be credited to you should you choose to place an order with us.
This service is for fabric, wallpaper and trim sourcing for your own use only. If you require further assistance with any design queries, for example curtains and accessories, a member of our team will be happy to assist you. Please take a look at our design services to find which package best suits your needs. 
Please contact us to book an appointment with our design team. A pre-booked appointment is necessary for this service. 
If you have any questions about our range of services, our team is more than happy to help.