An elegant seating solution, perfect for the end of a stunning Killymoon Living bed.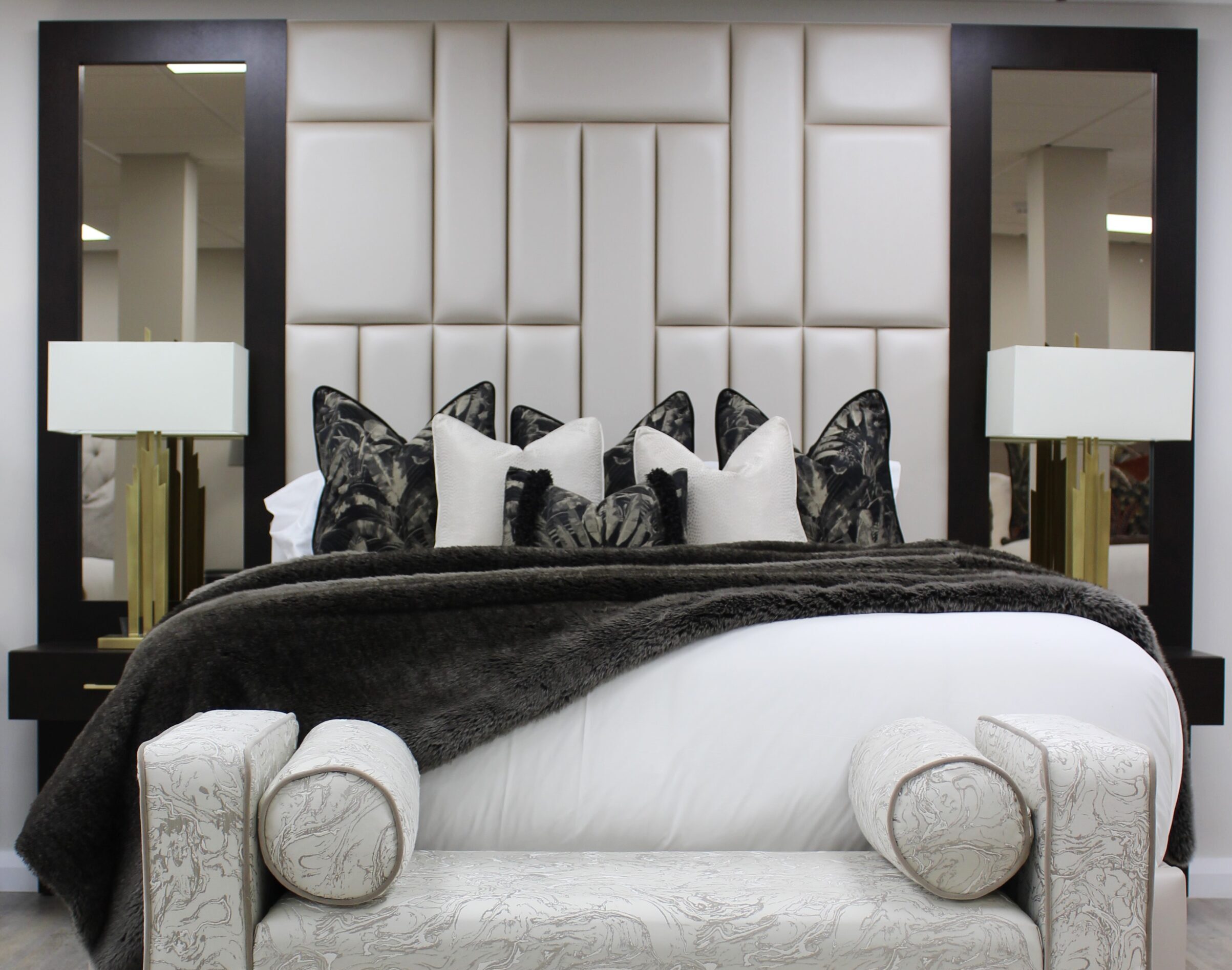 The Amelia Bed End is a a practical yet stylish seating solution, perfect for the end of your bed. This beautiful piece can be made with bolsters to complete the look; it can also be made as an upholstered bench with stitched or buttoned detail. The possibilities are endless with the Amelia Bed End!
As with all our products each piece can be upholstered in a fabric of your choice. With hundreds of materials available, from velvets to linens, each one will be bespoke to you and you alone.
Killymoon Living – because every home deserves the best!
Our stunning Amelia Bed End is available in the following sizes. 
Please contact us for dimensions.

Why not think about an accompanying piece for your room to tie in with the new style?
Image either bed end storage or padded mirror frame or occasional chair to really add a touch of class?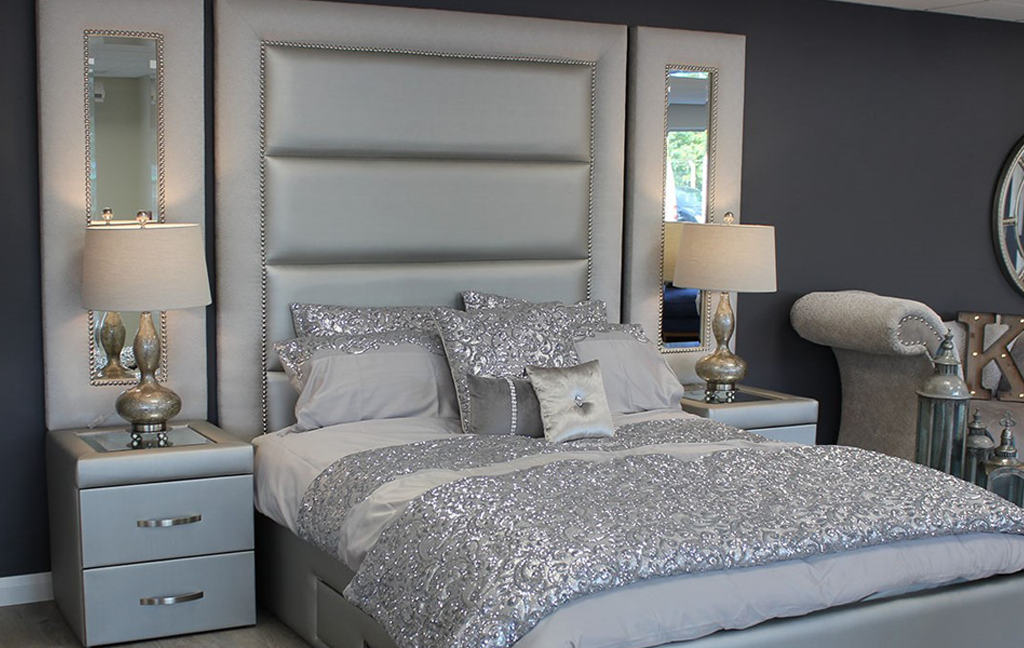 This fully upholstered bed frame is available with upholstered mirrors and bedside lockers. This bed frame is made of high-quality wood and features a stylish, contemporary design.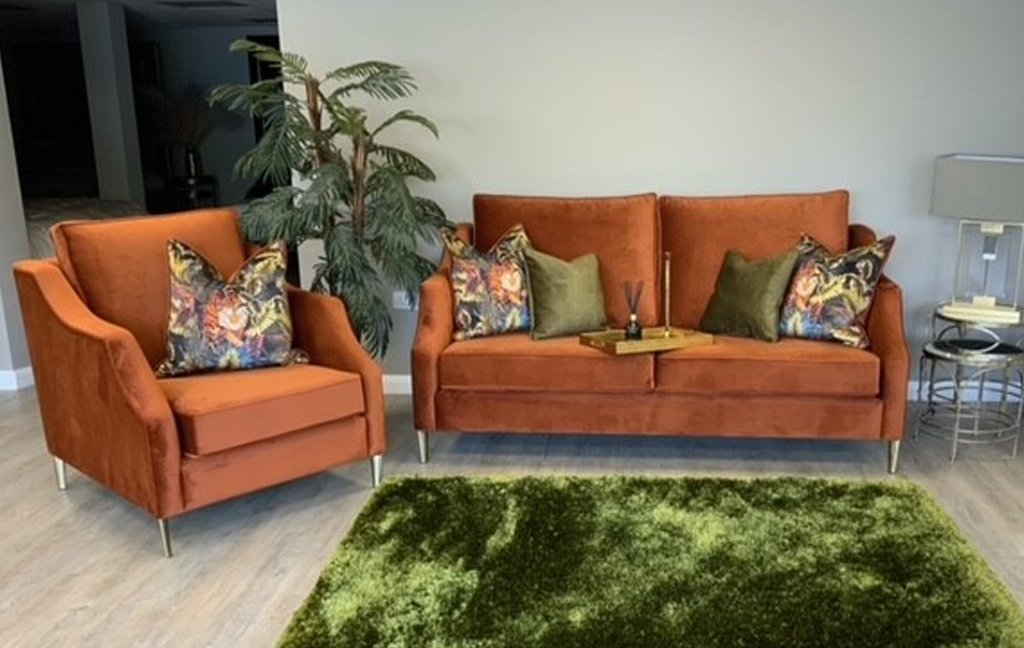 Exquisitely handmade while creating the ultimate combination of cosy comfort and chic design, the Paris is incredibly soft  and feels amazing.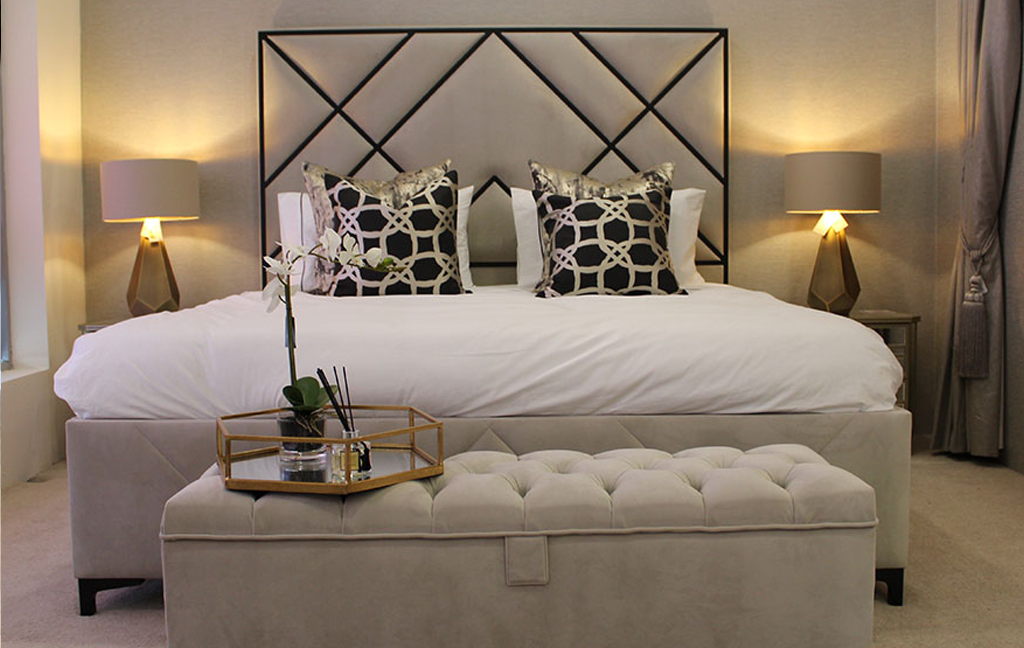 This fully upholstered bed frame features individual upholstered segments integrated into a beautiful design with a glossy wooden trim border which is available in a choice of finish.